Wireframing
Omnigraffle
Balsamiq
Graphics
Photoshop
Fireworks
Illustrator
I specialize in making simple and approachable interfaces for Desktop and Mobile. If you have a new project or want to know more about my background, let me know. I'd love to chat.
Shutterstock: Search Results
I gathered information from user interviews and in-house usability tests to design controls and information hierarchies for the search results page. We also tested placement and variations through a/b testing.
View Project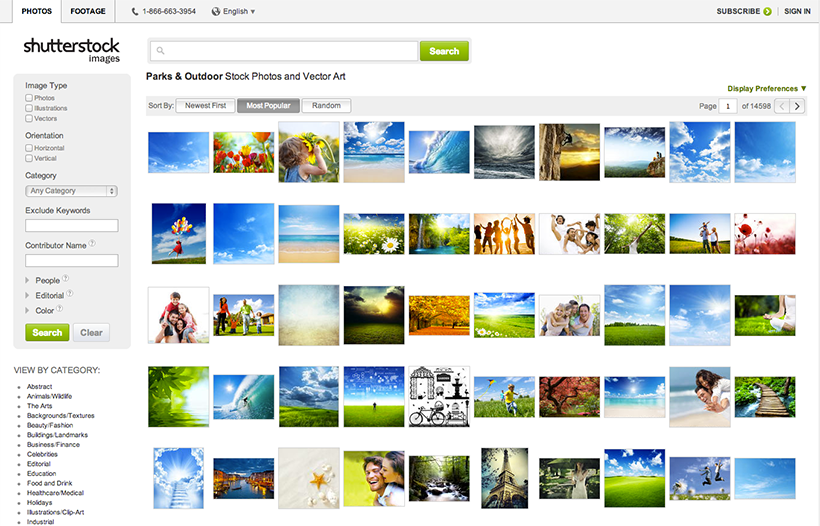 Comixology: Series Subscription
Series Subscriptions is one of the key features Comixology rolled out in 2013. I worked closely with marketing and business development to build a service that would delight our users, whilst also complying with U.S. and EU regulations down the road.
View Project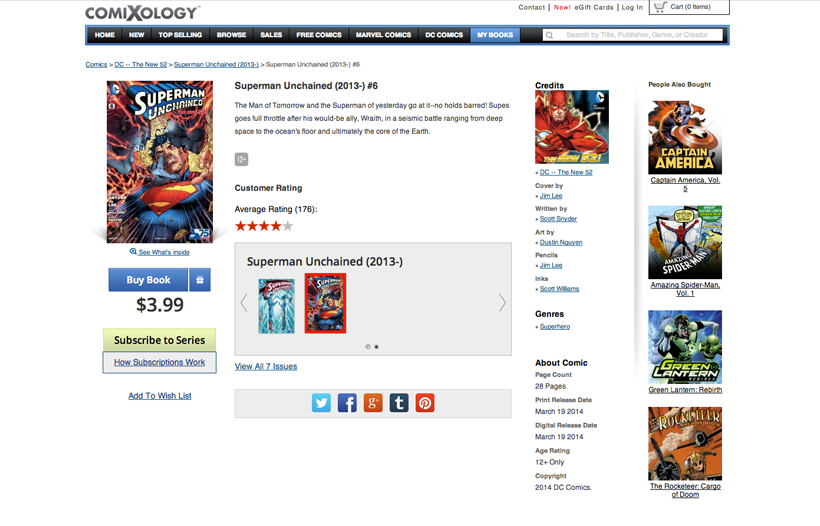 BBC America Shop: Prototype
This prototype was designed (and built) to showcase the opportunities that a mobile user experience can bring for engagement and sales.
View Project
View Project